Description:
The Collegiate Church's Choir is impressive.
From the Main Chapel one can see the splendid wood-carved stalls and the great lectern where the Abbey's extraordinary song books were placed.
On one side, hanging above the central nave, we find the still in use organ. We can recreate the time when the canons met to pray the hours and sing their songs.
There is music especially composed for this particular Choir's liturgy.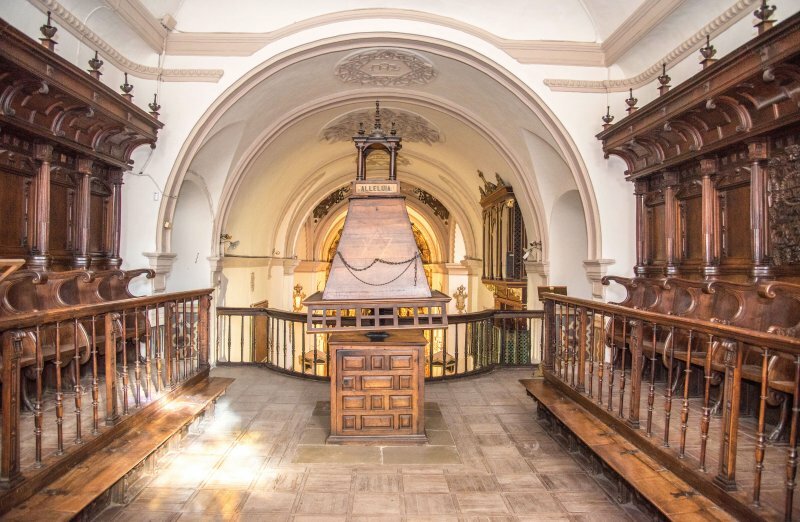 Innovation and culture have always been one of the pillars of this institution, that is why we can appreciate them in the small and well preserved details which bring them to life.