Description:
Art lovers can also find inside the Abbey the restoration workshop which serves the artistic heritage of the church in the province of Granada.
A new addition to the Abbey's life, Lourdes and Lola Blanca, in charge of the workshop, put all their loving in this very delicate task. With them the Abbey feels once again the murmurs of curiosity and learning moving in its corridors; because, it is devoted not only to the restoration of its own patrimony, but also open to additional commissions, which bring experts and exhibition curators to its premises.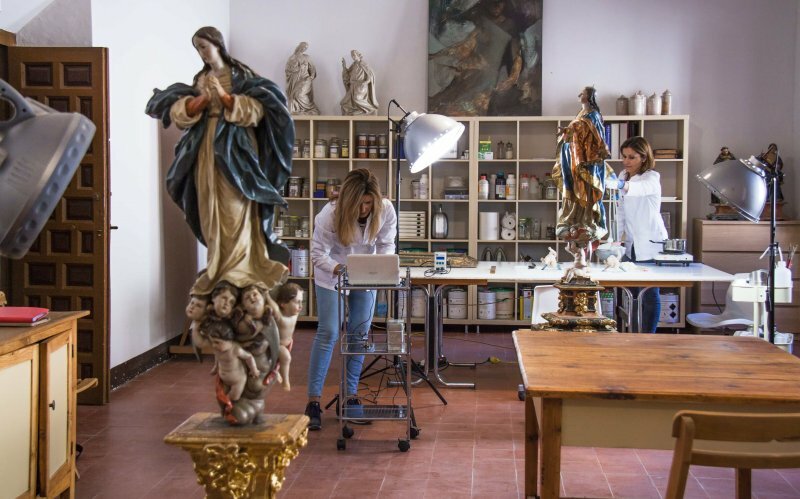 The coming and going of works of art, and everything linked to this new artistic challenge, is an important addition to the other wings of this site which also display their own vibration and pulse.